Prefabricated profiles for use as edge profiles when coating stairs.
Polyprofil stair nosing is made from a polymer concrete that is filled with highly wear-resistant fillers (e.g. broken granit).
Polyprofil stair egdes are made from a poplymer concrete with sspecial fillers. The stair edges are produced in molds without the use of release agents. Polyprofil staire edges are abrasive resistant with high compressive strength low water absorption and can be coated with epoxy, polyurethanor acryilc resins (we recommend to check the specific system before installation).
The length of the Polyprofil stair nosing profiles is 1,450 mm.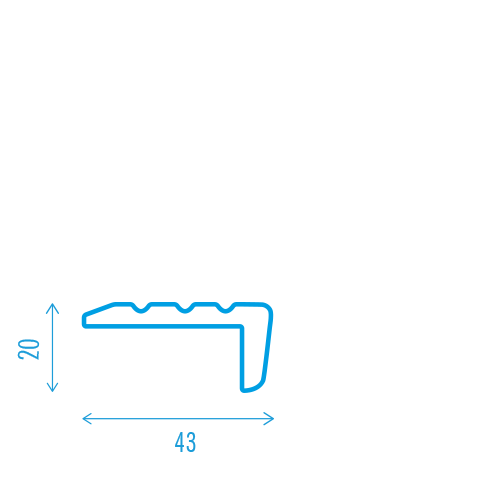 Polyprofil stair edge TK 4/2-B
ca. 43 x 20 mm
Polyprofil stair edging is glued to the front edge of the stair with a thixotropic, filling epoxy resin glue over the entire surface and without voids. It must be ensured that the profiles must also be glued to the joints.
The surface must be dry, stable, easy to grip, free of slurry, dust, loose parts, oil and grease.
Store Polyprofil stair edge in a dry place and lying.
installation example 1
Polyprofil stair edge TK 4/2 B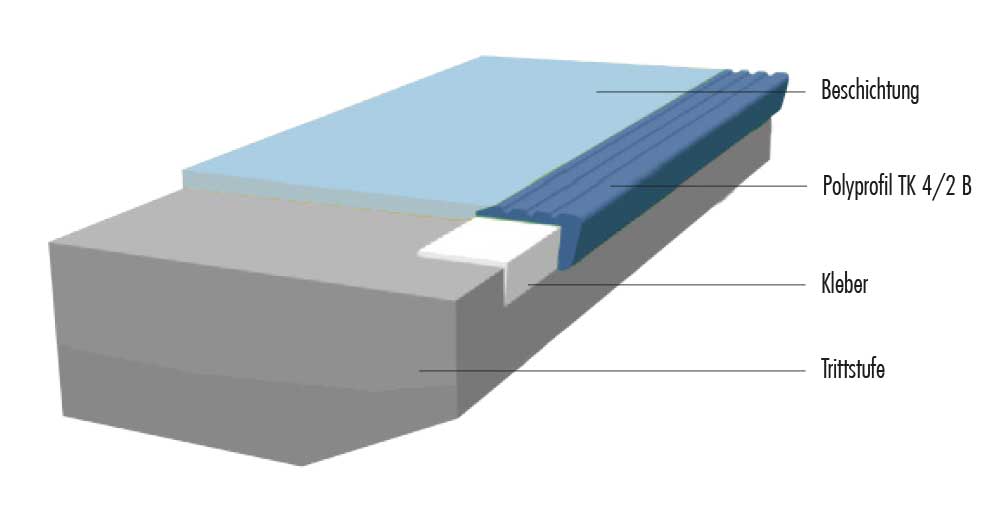 The installation situations shown are selected as examples. Depending on the specific situation on site and the requirements of the client, a different installation of the profiles may be necessary. We are happy to answer any questions.
Do you have questions about Polyprofil stair egdes ?
Please do not hesitate to ask us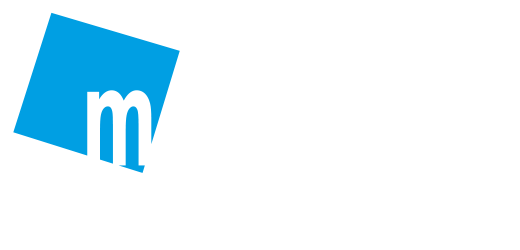 Concave mouldings
Drip strips
Stair edging
Special profiles
About us
Contact us
Legal notice
Privacy
Wackenbergstr. 65-75
13156 Berlin
Tel.: +49 (0)30 – 477 503 50
Fax: +49 (0)30 – 477 114 1